About Bezvafinance s.r.o.
Bezvafinance s.r.o. is an independent online consumer credit intermediary licensed by the Czech National Bank.
The role of Bezvafinance s.r.o. consists only of being the intermediary between the user (consumer) and the consumer credit provider, not in concluding contracts through financial representatives. Portals owned by Bezvafinance s.r.o. serve only as aggregators of loans, whose task is to provide consumers with tailor-made offers and their comparison. Based on the information that the consumer fills in, s/he is contacted with offers by representatives of selected companies. S/he is then free to choose the one s/he wants to accept (or not to accept).
The user thus has the opportunity to compare loans without obligation, and then choose a loan that will suit him/her. For this reason, offers may not be final - the final offer will be made available to the user once the online form is completed directly from the consumer credit provider. We think it is right that the user is able to make a decision on his own, which is why we try to provide as much information as possible and never pressure the user to make any decision. We are pleased that we can do ordinary things in an extraordinary way. See for yourself and have a look at our selected aggregators.
Bezvafinance s.r.o. never claims money from credit applicants. No such action is effectuated by Bezvafinance s.r.o., so if someone contacts you with such a claim, please contact the police of the Czech Republic, and under no circumstances should you pay for such an offer.
The goal of the Hyperfinance.cz portal is to help you select from a variety of banking and non-banking products. It includes a loan and tariff comparison of mobile operators and a calculator of insurance and energy prices. We also help those who want to refinance or consolidate their loans and compare the offers of various checking and savings accounts. The portal also includes an advisory centre where you can find various tricks and tutorials. Thanks to us, you won't lose your way in the world of finance.

This online portal for simple comparison of compulsory third-party insurance runs automatically and takes no more than a few minutes. In our market, it operates through a dozen insurance companies offering car liability insurance. After filling out a short form, you'll be provided with a clearly arranged table with favorable insurance prices, from which you'll also be able to negotiate directly and obtain the cheapest offer.
Affiliate platform LEADMATICA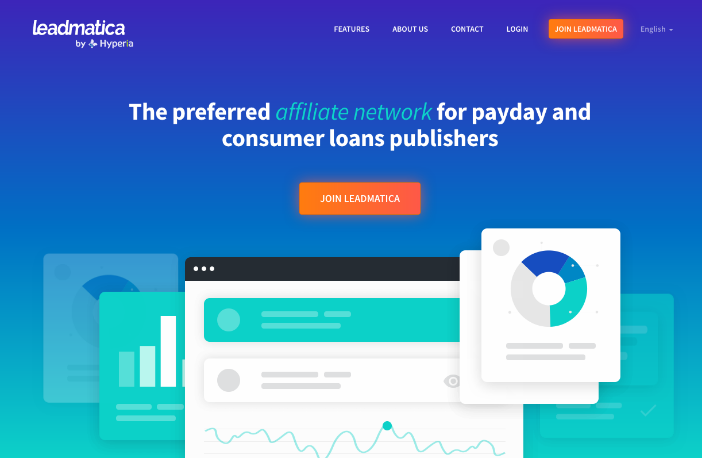 Bezvafinance takes patronage over affiliate cooperation. Bezvafinance transforms its know-how into high-conversion campaigns. Optimized design and UX, combined with continuous data-based campaign tuning, offer everyone who runs financial websites an interesting opportunity to earn money.
For more information visit
www.leadmatica.com
Contact us
If you are interested in working with us or have any questions, please do not hesitate to contact us.
---
---